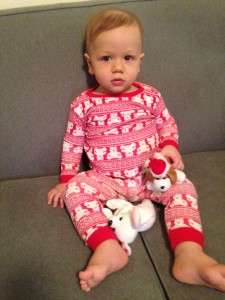 As with many of the treatments Idan has received in the past, the actual DLI was rather anti-climactic.  The entire amount of donor T-cells infused fit into one syringe.  It took all of about 6 minutes to push it through, and we walked out of the clinic about 45 minutes later.  But, like all of the other treatments Idan has received in the past, the real risks and rewards happen far out, and we just have to wait and see.  In the next few weeks we hope the mature donor T-cells we infused help the small amount of donor T-cells set up a stronger presence in Idan's bone marrow. The next chimerism test will be four weeks from now, and based on those results (and whether Idan tolerates these new cells) we will decide whether to move forward with additional DLI's.  It may take a few DLI's for the donor T-cells to really kick in, but we hope for the best and pray for a miracle so we can all go back to New York soon, fully cured.  Idan's donor has generously given more than enough cells for as many DLI's as needed.  We hope that wherever he is, he knows how incredible he is, and the amazing gift he has given to our son.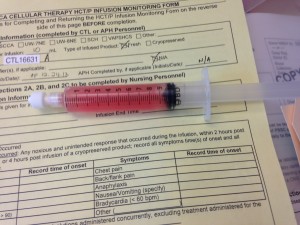 In addition to the DLI, this week has started on a positive note with a visit from Idan's grandparents from Israel.  It was an emotional reunion, as the last time we saw them in person was in August, and we were preparing to leave for Idan's transplant.  We remember saying goodbye quite vividly, the future seeming so uncertain.  No one could say for sure how Idan would handle the transplant, and we all knew that our lives would never be the same.  Yesterday, when Idan smiled cheerfully at his grandparents – faces familiar from Skype and FaceTime and many videos sent to entertain him on long days in the hospital – it dawned on us what a tremendous milestone we have reached in our journey.  Idan has survived a bone marrow transplant, and managed to thrive in so many ways.
So, as December comes to an end, the days are thankfully growing longer, and the future is looking brighter.  We hope that, like the barren trees of winter do every year without fail, Idan's donor cells, too, will begin to blossom and grow fruitful over the course of the next few months.
To all those that are celebrating, have a merry Christmas, and a happy new year.
All our love,
Amanda, Akiva & Idan